TomRodgers.org . Thomas L. Rodgers
(The 100% Vegetarian "Vegan Cowboy Scientist"): My Story . Home
---
Thomas L Rodgers - My health and survival story!
Nothing needs die for me to live!
"...nothing need die, that I might live!"- quote from emergncy room table & my prose- TLR June 30,1991
As a once diseased, dying and "Dead" Man, I am wonderfully alive and well! - and now I must be another vigorous voice for healing man, beast and Earth!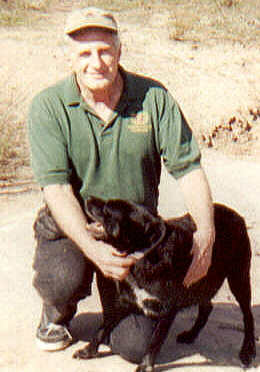 My experience and belief is that in return for my restored health and renewed life, I must search, learn, know, then do what I have learned! Then I must sacrifice my personal comforts and time to labor, write, teach and share what can to benefit others!
This brief page is part of that sharing.
My hope is that from this sharing, you will be encouraged, learn, and make beneficial change!
So if you are ready? Put on your glasses, secure your seat belt and come on a photographic sightseeing and learning trip with me. The ride may be a little rough. Some sights are a bit scary, but the ladies are always pretty! The main object (me) is pretty too! -- pretty homely, that is -- (so you can bring your airline's "barf-bag" if you need to). But I believe it will be well worth your trouble and time.
Just remember - Do not roll down your window, toss out liter or ashes. No smoking or drinking inside this health education vehicle. And do not, under any circumstances, get out to feed the bears (at least until the Millennium).
I will keep the "air conditioning" or "hot air" on for you, but you will have to provide your own music and refreshments (that's if you want it and you don't suffer from e-motion sickness).
-- OK, Your computer is turned on, your "digital" seat belts secured, your "Windows" is rolled up and your "search" engine running! So relax, gear up, press the peddle and lets go:
---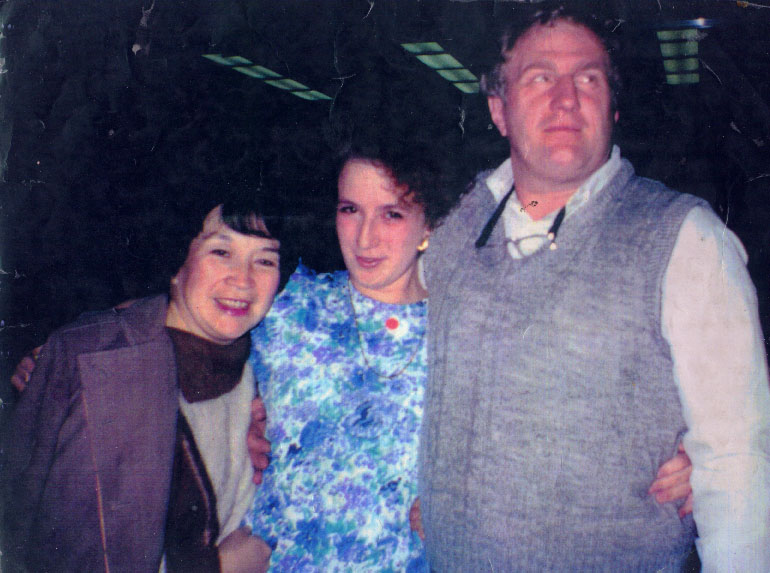 Our First Stop: Over ten years ago in 1990 (Wow, I am scary! Please remember, I warned you!)
In February of 1990, I am with my wife Betty (left) and daughter Cindy (center) just days before serious cancer detection, surgery and treatment work began.
Far exceeding 250 pounds (I stopped getting on the scales out of self embarrassment and denial) and no longer feeling like I was the invincible, unstoppable, independent entrepreneur and functional man I had labored to be for decades. As my own boss in my some-times animal husbandry and all-the-time mechanical responsibility and business, I was never short on exercise. My work was always physically demanding and strenuous. I could "throw" a cow, "drop" a cantankerous horse, pull wire or break thread on the largest rusty pipe or bolt without difficulty. I did unfortunately believe - as I had been thoroughly taught - that I needed to "sufficiently" consume - for the "good" of my health, teeth and bones - the products of my own past dairy and animal husbandry industry. I had no shortage of milk! eggs! or flesh! I should have been as health as my old horse, "Frisky." But it was not so!
So while undergoing the heroic efforts of honorable VA and University physicians and staff - doing the very best they had been taught and intent to save my life - I suffered several TIA (strokes) associated with (or during) 2 each 3hr+ cancer surgeries. My life declined and its limits became no larger than the hospital ward or my own imprisoning bedroom. All else in my life's dreams and efforts collapsed, vanished or were taken away.
---
Second Stop: Six months into 1990 (check the eyes)
In June 1990, after those first surgeries - a subsequent (3rd) stroke took my sight, and left me with little speech and motor (muscle function) impaired (fully on left side). 2 1/2 years of endless headache, pain and perpetual nausea was now in process! Depressed with my dysfunction overwhelmed, as therapy (additional cancer cleanup surgeries) and treatment continued! My world no longer fully visible, workable and for the most part communicable, nor rational, crumbled about me. So unannounced to me, as my oncologist, neurologists and internal physicians labored with my body, a team of psychiatrists were quietly adding to my cabinet full of practitioners and beneficiaries. And their tiny pills further disconnected me from logic and life.
---
So our Third Stop: As it was made by dysfunction to be: A courtroom in Utah

By Nov 1990, continually sedated, irrational, and without help, my business and finances crumbled. Creditors in the path, not understanding nor able to go another way, began their "legal" yet ruthlessly inevitable cancer-and-stroke-victim's crush:

-- This was not a wonderful experience or a proud legacy to have created, or to have published; but I am forever grateful to that very kind Magistrate, The Honorable, Judge, Douglas Cornaby, and his good hearted disjoin from any harsh judgement in my (and my family's) behalf.

Judge Gives Cancer
Victim Lenient Term
Special to The Tribune
FARMINGTON -- A 49 year-old
Bountiful man, diagnosed as termin-
nally ill with cancer, was given "the
most lenient sentence possible " for
writing over $900 in bad checks:
Rogers pleaded guilty to writing
numerous bad checks in a local gro-
cery store last summer when he was
disoriented while taking medication.
Second District Court Judge Doug-
las Cornaby said he was sympathetic
of Thomas L. Rogers health prob-
lems and stayed the man's sentence.
---
Fourth Stop: I have no picture of Jan 1991 - besides, of me, it would not be pretty!
It was in January 1991 that my heart was tired, damaged and wanting to stop. So I was sped again out of my own bedroom back to my old familiar emergency bed in the VA for an encounter now with another cold steel table in cardiology and more threats of additional surgery. This time on my heart! - if I could survive my cancer! So yes, my life was returned, as usual and as before, back to my bedroom, but - with some more pills to take - of course!
---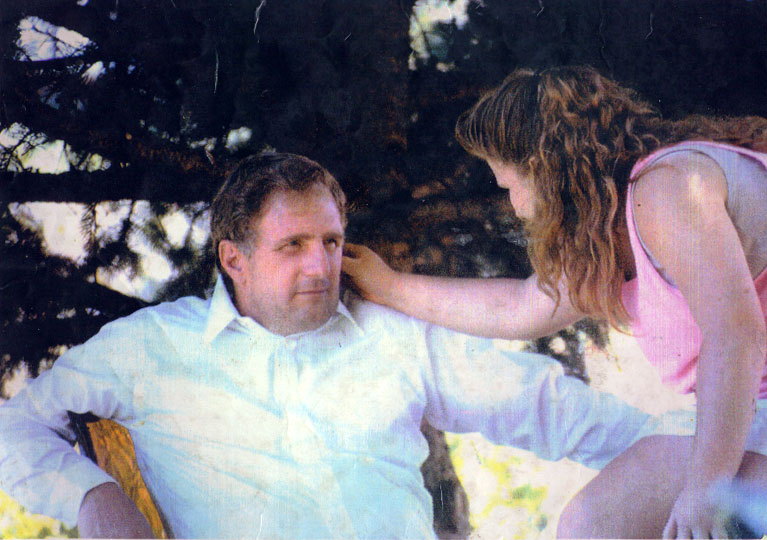 Fifth Stop - June 30, 1991 - My life's real Stop! - when for several moments, it did stop!
This photo is July 1991 three weeks after my hard escape from death. Just released from the hospital again to the care of my fragile and destitute, but dedicated family; sightless, mobility and speech impaired, I am here being lovingly cared for by my tender hearted second daughter, Nina.
Three weeks before this photo, on June 30th my immune system had failed against a strep A (a cow's common mastitis - dairy) infection and an all systems did stop as toxiplasma / septicemia brought near fatal anaphylaxes! - Though heroically salvaged by excellent dedicated men and women of the VA - I was still left blind - with struggled speech - endless headache and pain. Nausea and dysfunction were now amplified and continued. (A fourth stroke in September did follow)
Passing near death! - I understood nature's wisdom - and my foolish errors! I had to make and so did make compassionate intelligent change!
Prior to June 29 1991, I would have consumed most anything placed before me. But on June 30, my struggled, and strangely out of character words, to the hospital dietitian - who I surprisingly requested to come to my side - immediately as I was salvaged from death in that emergency room was: "Nothing need die, that I might live!" Sensing her and everyone's disbelief from this old once rancher's request, struggling again to speak, I restated "Nothing is to lose its life, so that I may have mine!"
That wonderful lady of the kitchen facilities understood. And from that day forward - as my "angel" in the hospital kitchen - she made sure that my hospital menu was only of gentle foods! - that nothing more was to suffer for me! - or my appetite!
As a former dairyman/rancher this new way of thinking was unusual, uncomfortable, even offensive to many of my friends and family; most - like me - with our dairy ranching roots, profits and pride set firm in the long honored ( - and lucrative) "traditions of our fathers!"
But Death's embrace did work profound change in my way of thinking! - Never again to be the same!
---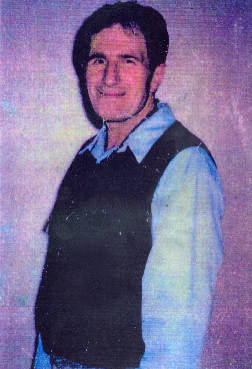 Sixth Stop: 9 months later. We made it passed death and look so much better!
(This photo was taken on 5 April 92 by a caring friend in the offices of my faith, as I shared more of my gratitude for heaven's gift of life with him.)
-This very day - the 5th day of April 1992 - was once a (medically) predicted death date!
But here I stand, sweetly living! 60 lbs lighter; sight, speech, and mobility returning; blood analysis equal to a 20 year old; immune system back and working; remaining growth under rib reducing; third mass in groin - gone; arthritis, varicose veins (& hemorrhoids), tinnitis, etc healing; teeth (what I had left) securing; even hair, its color and thickness returning!

But the most important healing for me was my returning ability to play and interact again with my children and family! - and of course, with open hearted friends!
---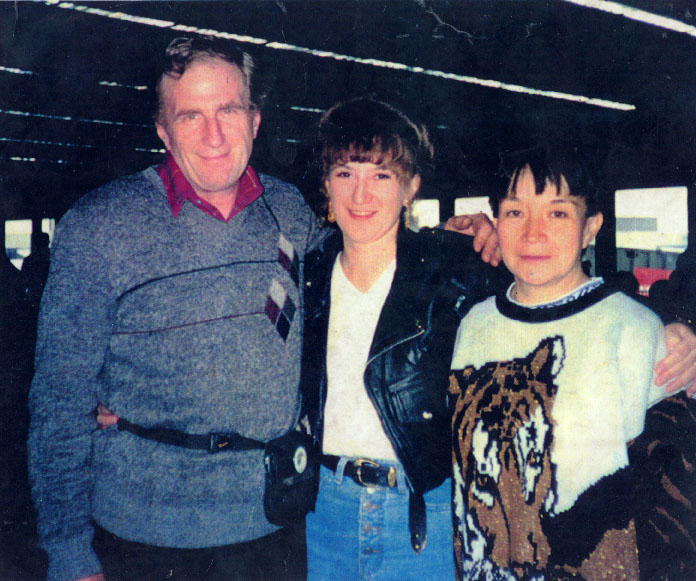 Stop Seven: Embracing my beautiful vegetarian daughter Cindy and wife Betty.
Sept 1992 Not Dead - Wonderfully alive (179 lbs) and continually getting better - living on those compassionate foods that nature designed and has always meant to sustain human health. Notice the beautiful change in all my family member - as they too are deleterious and dead foods free!
Please don't let me mislead you. The road back to health is not as easy as my pictures may paint it out to be! It is a difficult struggle with awful adjustments and challenges along the way. The body reacts to any change bad or good with some trauma - like a smoker quitting his tobacco must deal with the ravage of withdrawal, or an alcoholic or drug addict must go through D. T.s (detox tremors). Any behavior, long established, and accustomed in your chemistry will require courage, willingness and sometime strong support to change. For me the option of dying was motivation enough for me to hold true!
---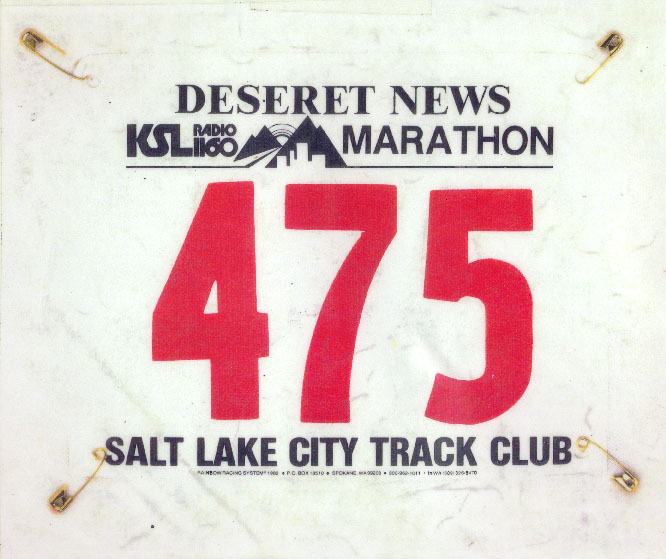 Stop Eight: - July 24 1993 - A wonderful reward for taking better care of my body!
July 24th is a big day for celebrating in Utah. It represent the Day we became a sovereign people and an accepted State. July 24th of 1993 was a day of celebration for me as well.
24 months after laying on a gurney and running towards my death, I was granted the joy of completing 26.2 miles in the Deseret News KSL Radio - Days of 47 - Marathon! And I did not die! A repentant once dying man can and did run as Phidippides caring only to deliver a good message of peace, then pass quietly on his way!
Well, unlike Phidippides I have not passed quietly away, but in my day by day improving health and enthusiasm, I labor to learn - and to share!

Sharing takes you to other people - and other places -- and bonds you to more and more like-feeling and knowledgeable friends:
---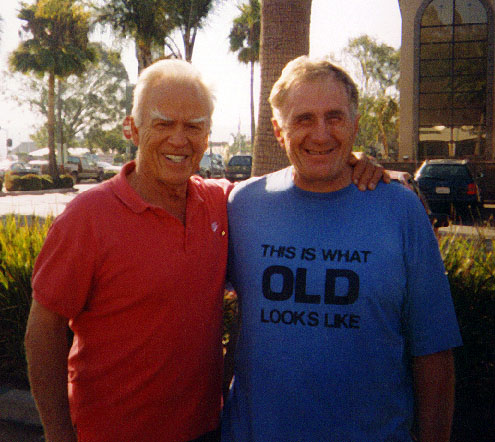 So Stop Nine: You know has to be for some living Juice, with Jay Kordish "The Juice Man"
I am forever grateful to Jay for being a courageous voice for the health of humanity, and for his fortitude in resisting the ridicule of all to bring his facilitating ingenuity and for promoting a tool and means to help that healing.
Living out of a van while taking every kind opportunity to bring his understanding to anyone at great sacrifice, he and Linda traveled to any place they could for nothing. To rest homes, clubs, friends, anyone willing to listen and learn.
He has now been repaid by God in giving him his robust health and the respect of many. Respect that he and Linda well earned. I am honored in his friendship.
I lovingly tell him "God told me what to do! But Jay, you showed me how!"
My deapest thanks to Jay and Linda Kordish!
---
Stop Ten: Wise, compassionate living may not make me any more handsome,
-- but it sure has brought me to friends of unmatched kindness, valor and visible beauty: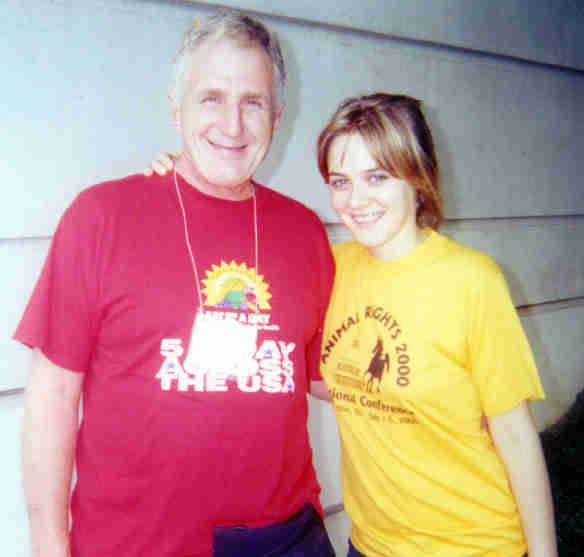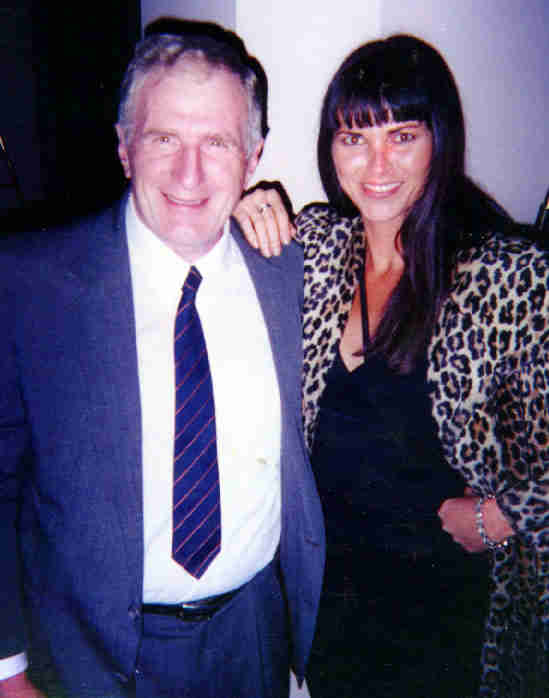 What a happy honor to have at your side beautiful (and famous) friends who are now no longer "Clueless" in caring for the precious temples of human spirit - and who are willing to speak out, and courageously act (literally) as "Warrior Princes" in defense of all the voiceless, helpless and innocent life of creation - including humanities own priceless children - and for our one, and our only - and not-replacable Earth.
So my prayer (now added to those of so many), is for an Earth -- where man, acting wholly in wisdom and peace, is healed -- and learns creations eternally facilitating truth specific to the nourishment and well being of the human frame!
-- That truth consistent with real human physiology, honest science, my own wonderful experience and that of so many thousands more:
Nothing need die, that man might live! tlr 30 June 1991- Prose Excerpt from writing of 20 Oct 1992
And when man has learned - and acted in this frame,
then all creation will live - permitting Man the same! tlr
Thomas L. Rodgers
---
---
1.VeganCowboy(Scientist).org 2.LifeSave.org 3.DietDecisions.org 4.LDSVeg.org 5.WaterAndLife.org
Page created Feb 16 2001 / major edit 12/30/01/ Last edited 12/12/04
Visitors since counter reset. TomRodgers.org/MyStoryTLR.htm