TomRodgers.org > Am Cancer Soc. Honor June 2005 "Relay For Life" Gallivan Center, Salt lake City
This June of 2005,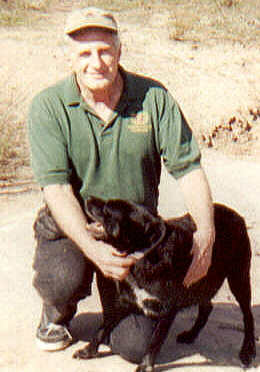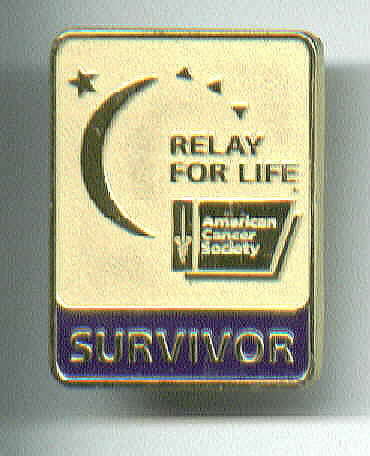 On the 24th of June past, I was invited, given this wonderfully significant pin and honored as a 15 year Survivor of Malignant Melanoma Cancer -- which in February 1990 I was classified as "terminal" (at stage 4) and was predicted to die within 9 months (Sept. 1990), along with a friend who most of you know, Gov. Scott Mattheson, who was likewise diagnosed with the identical cancer in the same week as me. Sadly, my friend, Governor Mattheson, who (though we certainly did not always agree politically) was a very good man and a caring public servant, did die! So it appears that I was left behind to seriously "repent" and become the political nuisance and hopefully positive pain in everyone's neck that I am now trying very much to be!
Passing hellish surgery and compounded disease, as you see from my story, I did curiously survive -- and as miraculously now, my odds of survival at this juncture of time, 15 years just passed, is now at only 1 in 170,000! -- coincidentally the equivalent population of Salt Lake City, the Capitol City of my State of Utah, my home!
Diverting from his path with his entourage, as he noticed me (as we have met before both for the Olympics where I arranged meals for Vegetarian athletes and media and again in my labor for the Thaxton / Christiansen Family with my carbon monoxide poisoning discovery in their case), I was honored for several minutes with a personal visit (in front of the crowd) (once again) by Salt Lake City's Mayor "Rocky" Anderson, prior to his speech at this program sponsored by the American Cancer Society, in Utah.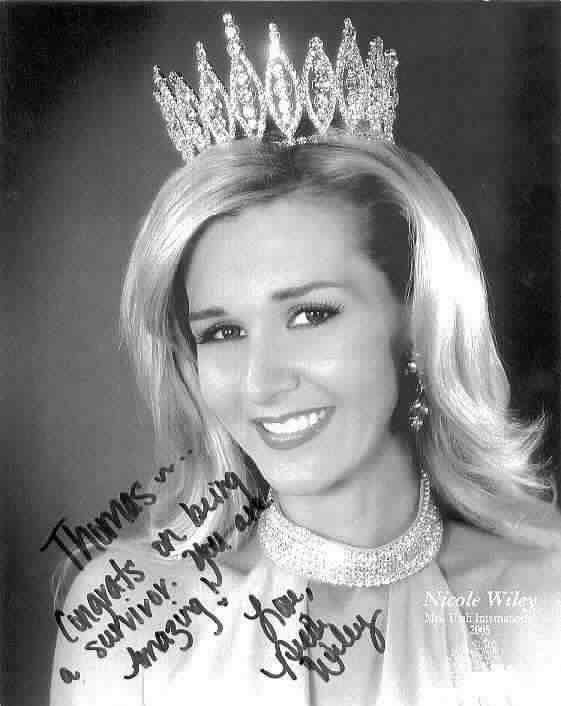 I then walked beside Mrs. Utah, lovely Nicole Wiley (who had also spoken in the program of her current challenges with cancer and her treatments) as we circled the rink in a special Celebrity and Survivors parade led by Mayor Anderson.
This began the 12 hour "Relay for Life" relay, ran as an all night team members' shared marathon.
I was also graciously provided a special vegetarian plate, prearranged for me at the dinner for survivors, by an organizer (kindest Shari Leiterman of the Magna City Fitness & Recreation Center) who knew that that was my life choice and a critically important factor as I continue to support my body in its valiant conquest of the vicious cancer that took me to the edge of death (and economic ruin) fifteen years ago -- all brought on by my lifetime of feasting upon my own immune burdening and impairing (antibiotic and chemically treated) milked, offspring denied, and butchered beasts, through swallowing their pathogenic, antigenic and carcinogenic lactants, ova, fats and muscle tissues.
All were in awe of my success as my stats were read as we circled the rink in the honoring parade, especially pretty Mrs. Wiley walking beside me, as she heard my history read over the public address system to the observing crowd. She asked me to visit with her (with the other beauty Queens) after the crowds around her thinned to explain more.
With the public honor and visible legitimacy given me by Mayor Anderson's moments with me, then being flanked by beautiful Mrs. Utah, I was subsequently visited by many interested attendees, including the mother of Miss Teen Utah. I did also visit briefly with her daughter after she appeased her public and I encouraged her as an important example to all youth, to make better choices in the nutrition and care of their bodies -- especially encouraging her personally so she could maintain her pleasing beauty with good health and a long life to enjoy it.
I visited with several of the other two or three dozen "survivors" (none were yet close to my survival time and success)! As tactful as possible, I encouraged them to make better nutritional and lifestyle choices, as I have done with success! (That was somewhat difficult, since they all sat at a highly animal tissue and fat laden meal, followed with ice cream treats provided, which I knew was in conflict with minimally prudent health choices and any honest cancer therapy. Even the salad had strips of pork or meat in it! -- What Oncologist advised that one?)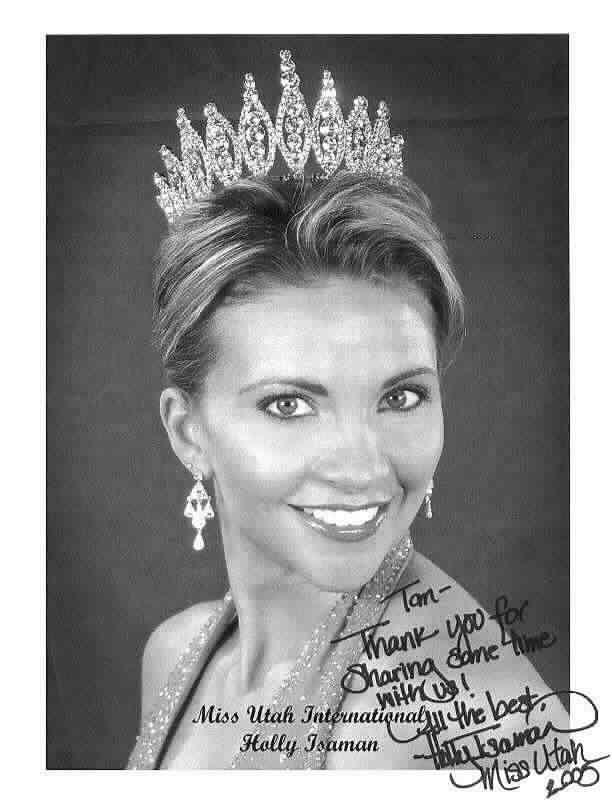 The most productive joy of the evening was being invited to sit and visit with all four of the Utah grown Beauty Queens (photos shown - less Miss Teen Utah or her mother) and to be trusted with their individual health concerns and challenges - already way too early in their lives, but disconcerting and prematurely evident to themselves -- even within their obvious youthfulness and flawless outward beauty!
We of the now older generation, who are these beautiful young women's parents, grandparents, examples and educators have not given to them a legacy of wise nutrition, truly honest science or rational healthy lifestyle models -- or we would not be the cancer, stroke, heart diseased, and chronically disabled victims flooding the doctors offices and hospitals ahead of them ourselves! Sadly in our generation of prosperity and plenty, we have deluded (in pathos and profit), fed, excised and informed our children and youth worse than our parents ever did with us!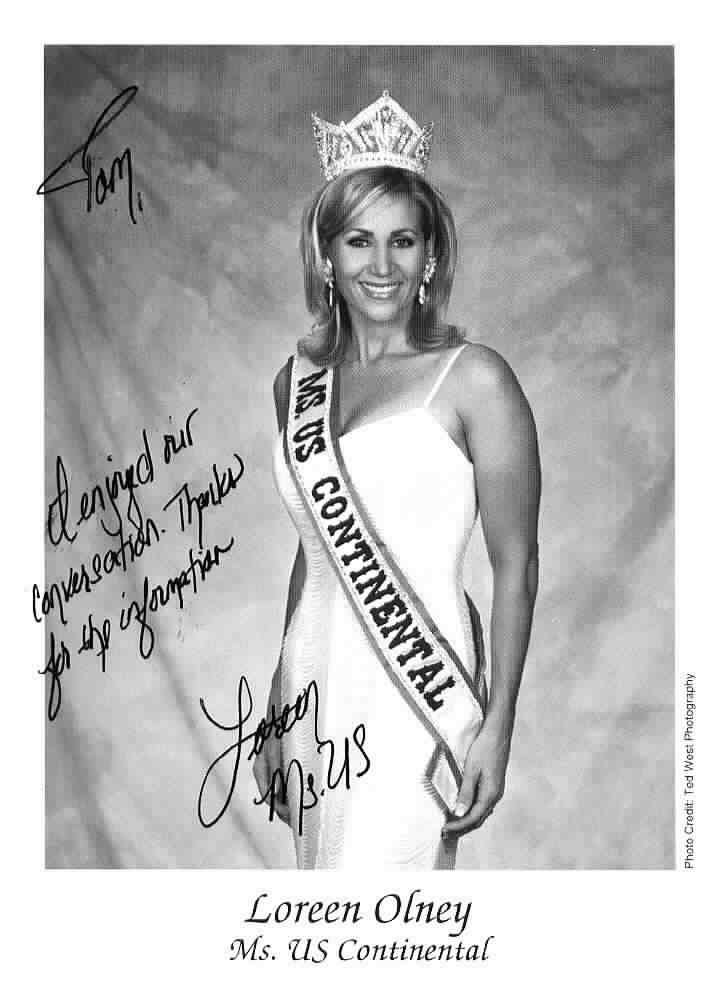 So for several shared hours I answered these precious women's' personal questions and gave them advise from my experience and finally straight spoken, honest science, without any reservation of any of the hard facts and biological truths that my fifteen years of survival has forced me to re-open, expose, personally live and certify within my own body as real.
To have been enjoined by these sweetest representatives and lovely sisters, and to enjoy their caring spirits -- with their deepest concerns -- not just for themselves, but for all womanhood, all motherhood, all youth and all humanity, for whom they contribute their time to serve and champion -- is one more wonderful reward for my efforts in the difficult, but correct life change, and the continued commitment required for me to heal, which I made laying on a cold steel table fifteen years ago -- so that I could be alive, healthy once again, fully functioning, vigorous, and happily surrounded by this precious gathering of beauty today!
To you Dear Ladies, chosen for your talent and grace; for your kindness and generous moments as Earth-placed Angels, giving us all your loving honor in return, proves that your complete beauty is far deeper than that which meets the eye!
Thank you!
Thomas L Rodgers.
July 2005
Link to website for Loreen Olney, Miss US Continental, 2003-2004:
http://www.kevinsanders.com/2003-MsUsContinental-Loreen&Annilie/Loreen-Appearances-3.htm
Link to American Cancer Society, Run for Life events:
http://www.cancer.org/docroot/gi/gi_1.asp
To June 24, 2005 event held in Salt Lake City, Utah:
http://www.acsevents.org/relay/ut/saltlakeeast